Skip to end of metadata
Go to start of metadata
This article will guide you to upgrade MetaFox site.  Assume that you can upload MetaFox source of the new version on your server
Then, go to the MetaFox Installation Wizard at URL: yourdomain.com/install/ to start upgrading MetaFox. Note: you need to replace the yourdomain.com with the actual domain of your MetaFox site. 
At the 1st Prepare step, you are recommended to back up your site before proceeding the Upgrade.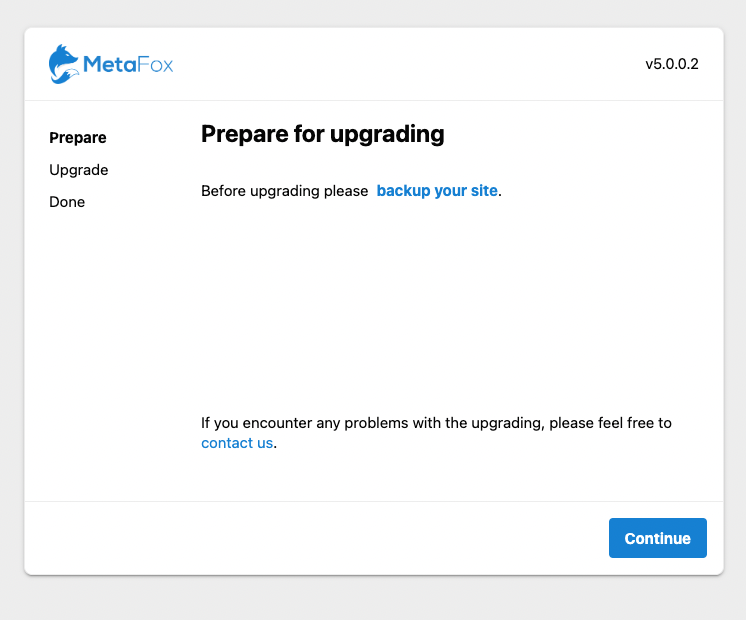 Once your MetaFox is backed up, you can click on Continue button to start upgrading MetaFox site.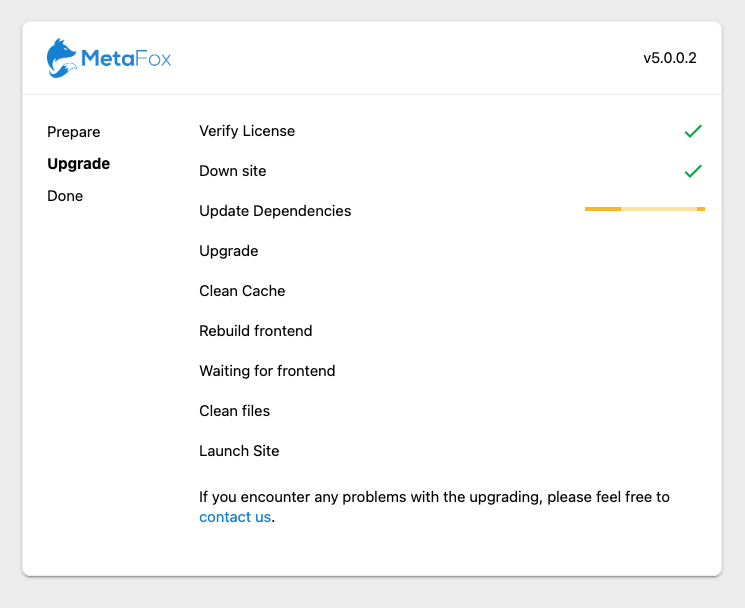 After Upgrade process will automatically go through all necessary steps to upgrade your site and rebuild the frontend (web). Site will be unaccessible during the Upgrade process and launched after completed.