...
Installing Language Packs
...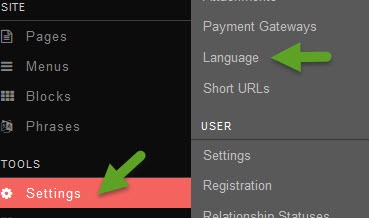 Image Removed
For versions 

>

4.4.0,

you will see Languages on the left under the Themes menu.:
...
Select Languages from Globalization menu.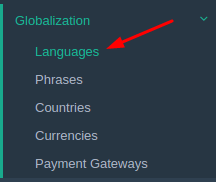 Image Added
You'll see thumbnails of various available languages to the right in addition to more menu options above.
Click this to show more language packs in the list below (#3).
These are the languages you have already installed to your site.
These are the available language packs. Featured packs show first. Click Find More Language Packs to get more on the list.
This is to manually import a language pack if you've made one or bought a different pack than is listed in our store listing.
...

Image Added
Once you find a language pack that you want to see more info about, click it and the info screen and install/order screen will show. You'll be able to purchase language packs directly from this screen.Once the purchase is done and Paypal has transferred the funds from your account to the third party developer's account, you'll be able to click to install the language pack. For freebies, just click to install it.
...