Skip to end of metadata
Go to start of metadata
Archives
You are using phpFox version earlier than 4.6.0? Please refer instruction for this article here.
Front end users might want to change the language from the default language (English) to another language pack you might have installed. In order for them to do that, they should follow these steps:
On top right of the page, click on the arrow near profile icon and select Account Settings.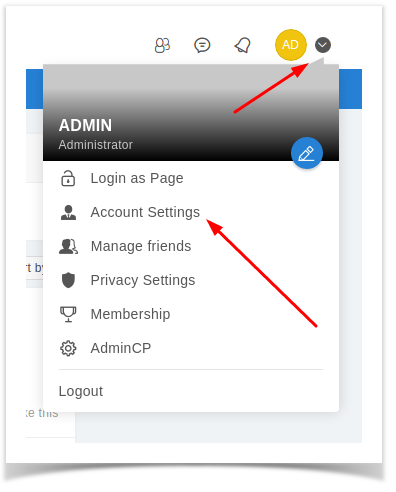 Once in Account Settings, select your preferred language on the drop down menu of Primary Language setting. And click on Save.