Skip to end of metadata
Go to start of metadata
Archives
You are using phpFox version earlier than 4.6.0? Please refer instruction for this article here.
This tutorial will show you how to change settings for a user group for your website. User Group Settings gives Admin the ability to allow and restrict what a user can and can't do on your website. 
Please note that the below tutorial video used for old version of phpFox. You can see updated written tutorial below it. This assumes you are already logged in as the Admin user and are logged into the AdminCP.
Go to Members and Select User Group Settings.

Click the drop-down arrow to select the app you want to change the settings for.

Click the drop-down arrow to select the group you want to apply the changes in the settings for.

Once the specific app and group are selected(we chose Photo and Registered User as an example). You'll see a list of all of the settings available for this app in this specific user group.  Select YES to Enable and NO to Disable.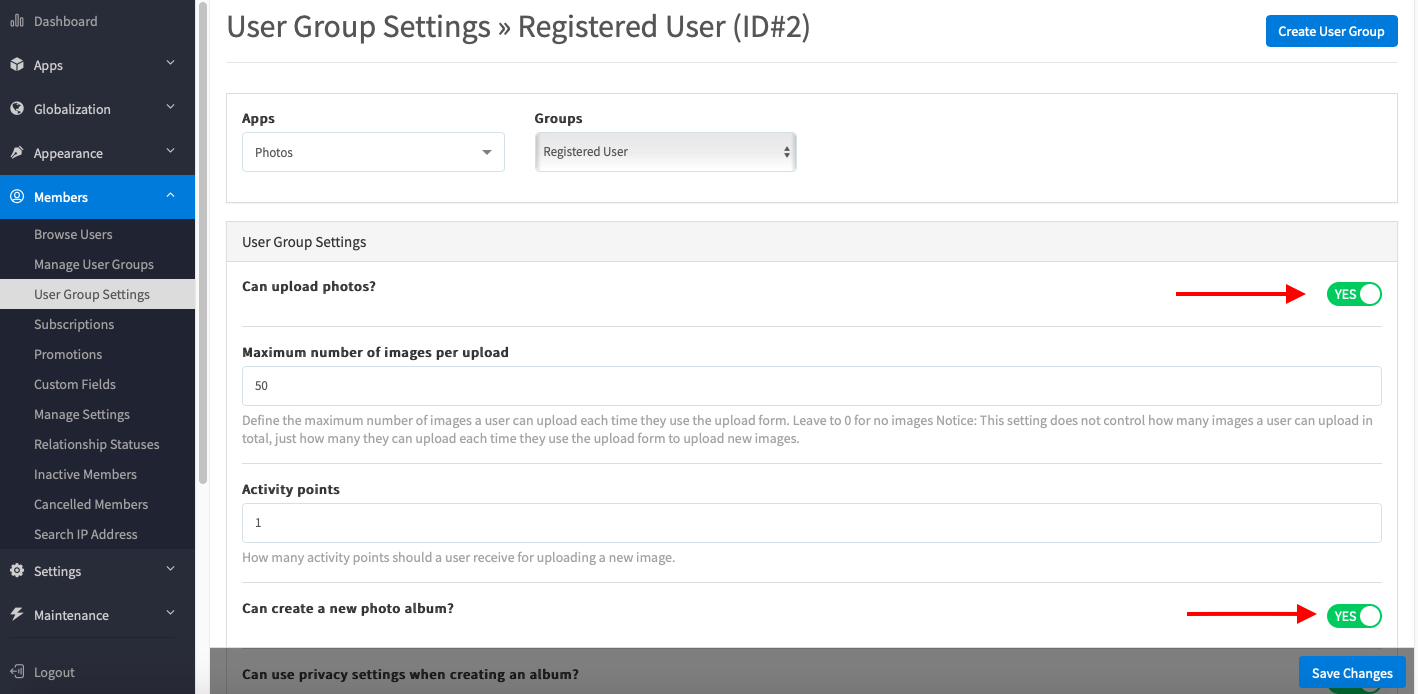 Click SAVE CHANGES when you're done.
Settings are done per user group so you'll want to make sure to set up each user group how you want them. 
Be cautious of what you change for the Administrator user group as some settings can lock you out of the site but they have a warning at them so please read all descriptions before changing Administrator user group settings.