Skip to end of metadata
Go to start of metadata
In this article, we will introduce about how to enable registration with Google account.
In order to allow users to Sign Up/Login with Google, first of all, you need to setup  "Google OAuth ID". You can follow the below link to know how to get an OAuth ID.
https://developers.google.com/identity/sign-in/web/sign-in
After getting the OAuth ID, please go to adminCP>Settings>Registration Settings>Google OAuth ID>Fill in the ID and Save Changes.
Then, from Registration Settings page, continue finding the setting "Enable Registration with Google" and toggle it on>Save Changes to finish.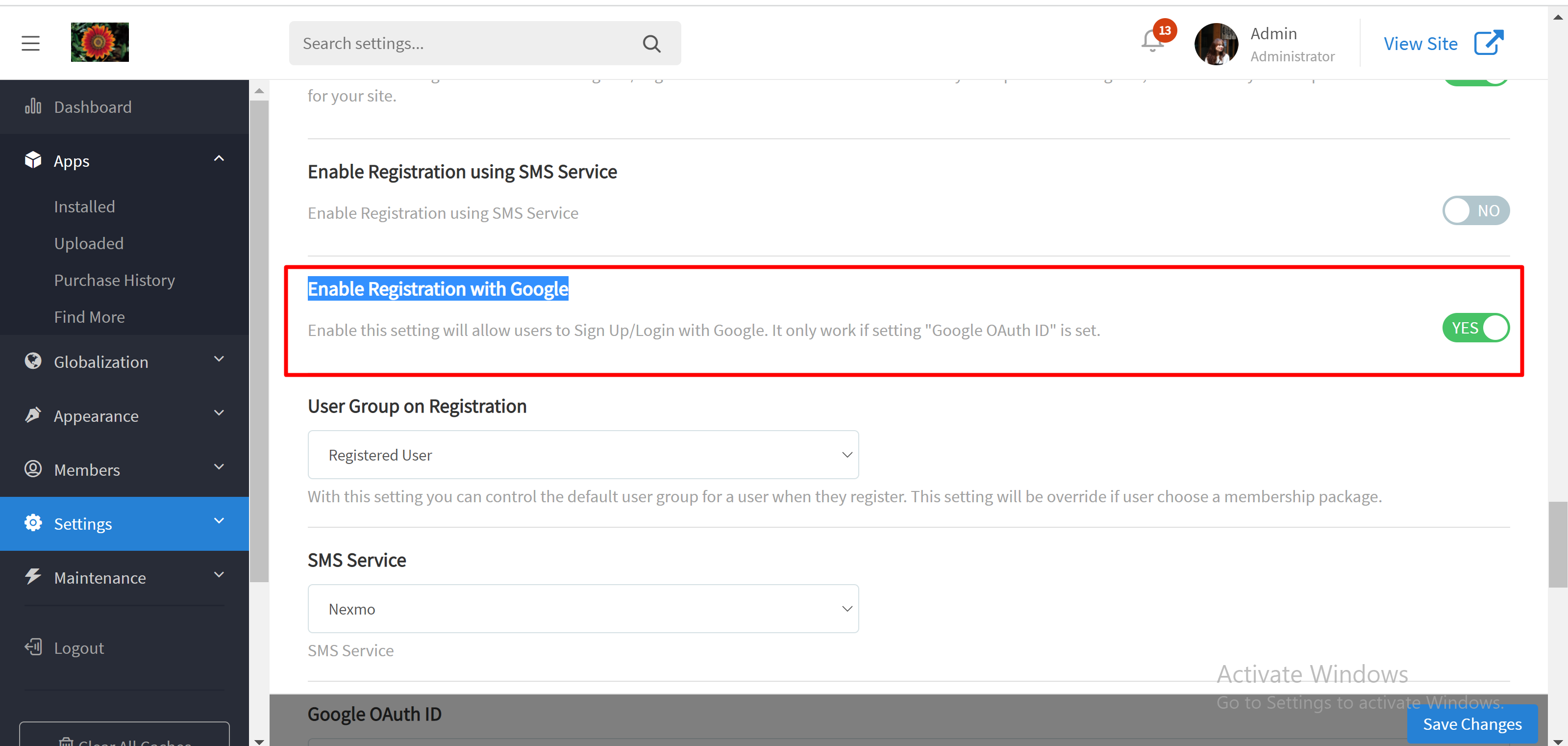 Tips: Always clear cache after making any changes.
The option Sign Up with Google will be displayed in the visitor landing page if Google OAuth ID is correctly.