Skip to end of metadata
Go to start of metadata
Archives
You are using phpFox version earlier than 4.6.0? Please refer instruction for this article here.
When users cancel their accounts, they can select a reason for doing so. If you want to add, edit or remove those options, this tutorial will help you do that.
Click Settings and choose Cancellation Options in the AdminCP

Once you open the Cancellation Options, you'll see a list of all of the current Cancellation Options. 
Adding Cancellation Options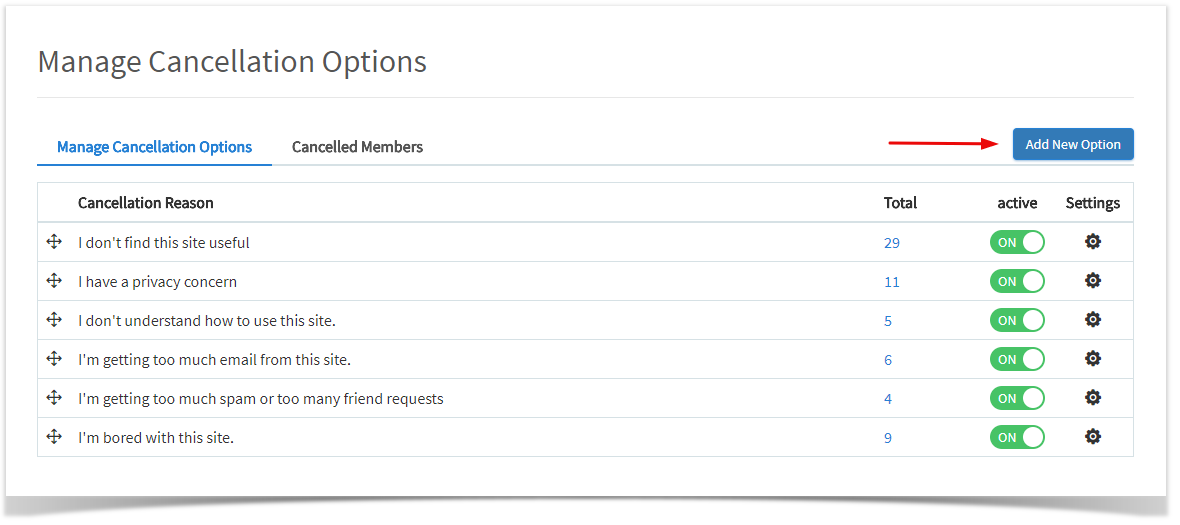 Fill in the fields for the popup to add the option and submit when done.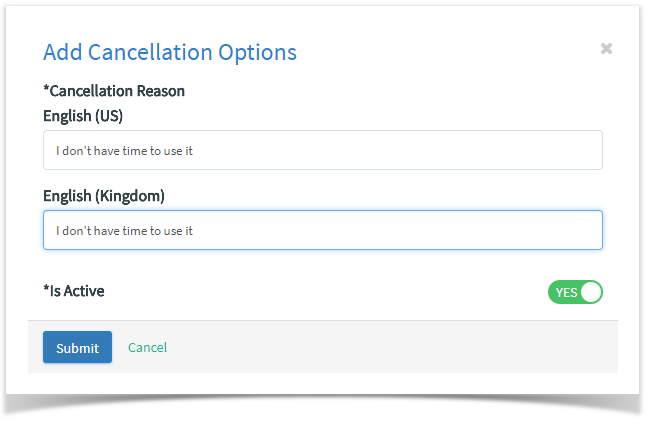 Editing Cancellation Options
Click the arrow to the left of the option you want to manage and choose Edit Reason.

In the popup, edit what you need and Submit.

Arranging Cancellation Options
To arrange the options in any order you want, just click to the left and drag them up or down.