Skip to end of metadata
Go to start of metadata
Archives
You are using phpFox version earlier than 4.6.0? Please refer instruction for this article here.
This tutorial will show you how to move a user to a different user group. This assumes you are already logged in as the Admin user and are logged into the AdminCP.
First, we need to find the user to edit. Go to Members >> Browse Users. Once you have the user you want to move, click to the left of that user and select Edit User.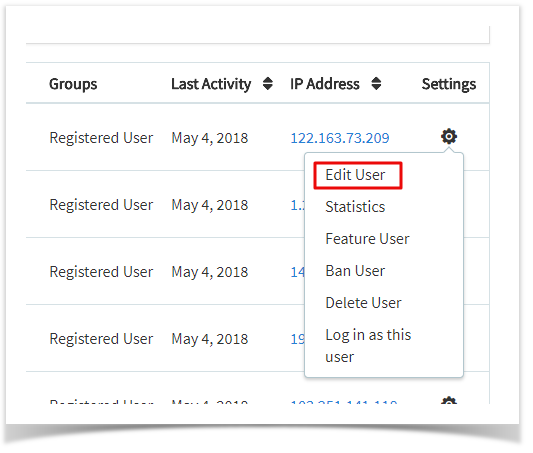 You will now see a lot of options for this user and you can change anything in this edit screen. However, this tutorial will just deal with moving the user. Scroll down until you see the selection for User Group and click to open the drop-down selection: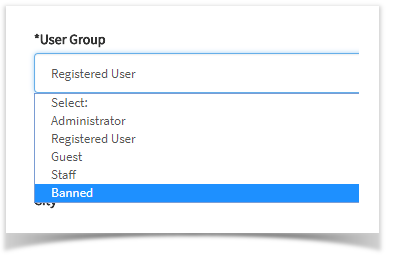 Once you choose another user group to move this user into, scroll down to the bottom of the page and click Update on the bottom left. 
If you see an error that you must select a gender, please scroll up to the Gender field and select a gender. Then, double check that the user group is what you want for this user and click Update again at the bottom of the page.