Skip to end of metadata
Go to start of metadata
Assume that you have purchased MetaFox license successfully. In this article, we will guide you to download the MetaFox source package.
Let's log into the Client Area with your client account. Then go to the Services page. This page will list your active MetaFox license as the screenshot below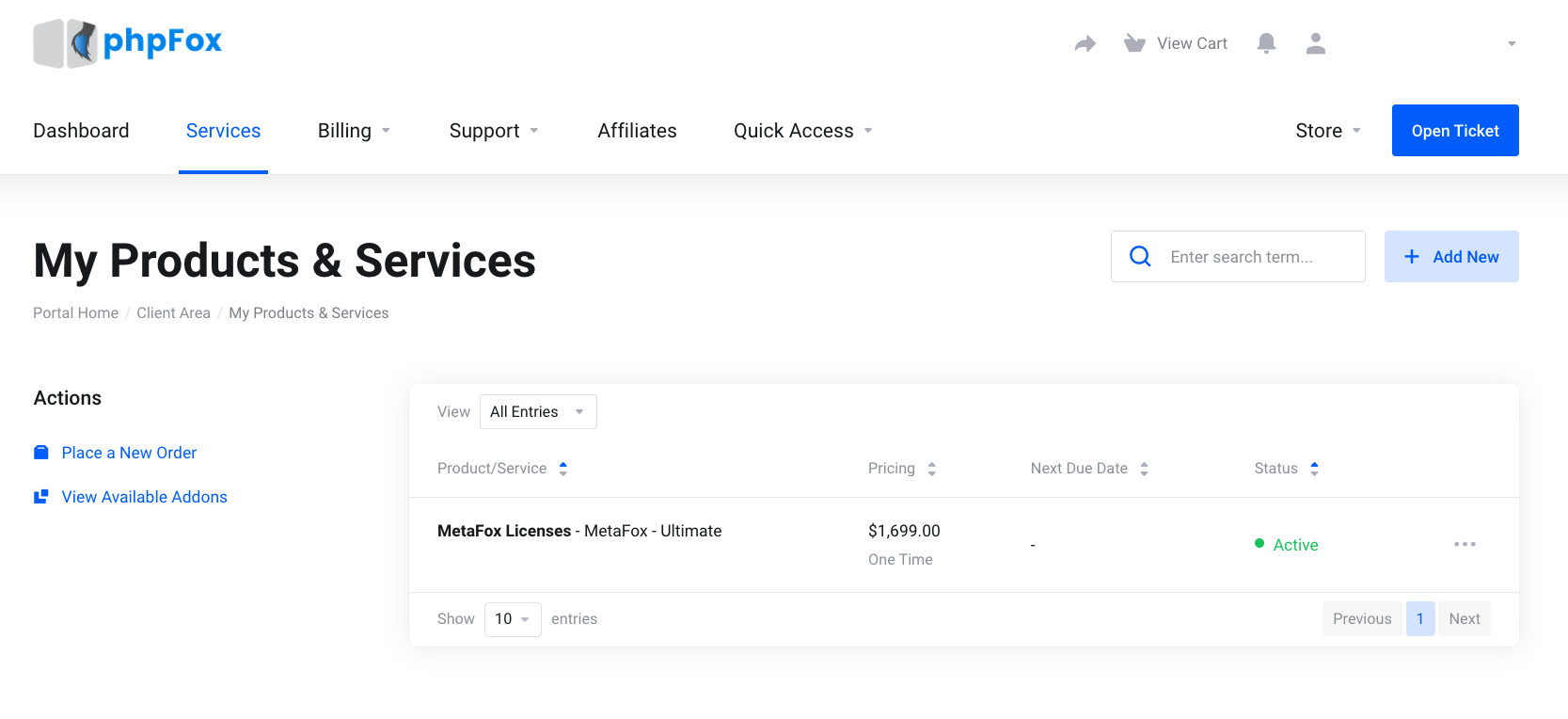 Click on an active MetaFox License in the Product/Service list to go to the Product Details page. In this page, you can click on the Download Latest Version button at the bottom of License Information section.
Or go to the Downloads section to download source packages associated with the purchased license. Note that if you purchased the MetaFox Ultimate License, you will see the item to download the Mobile Source (React Native) as below.