...
To Enable CAPTCHA app, you will need to login in to your AdminCP. Go to Apps >> Installed >> Captcha
In the Captcha app, you'd be able to select the Captcha Type
...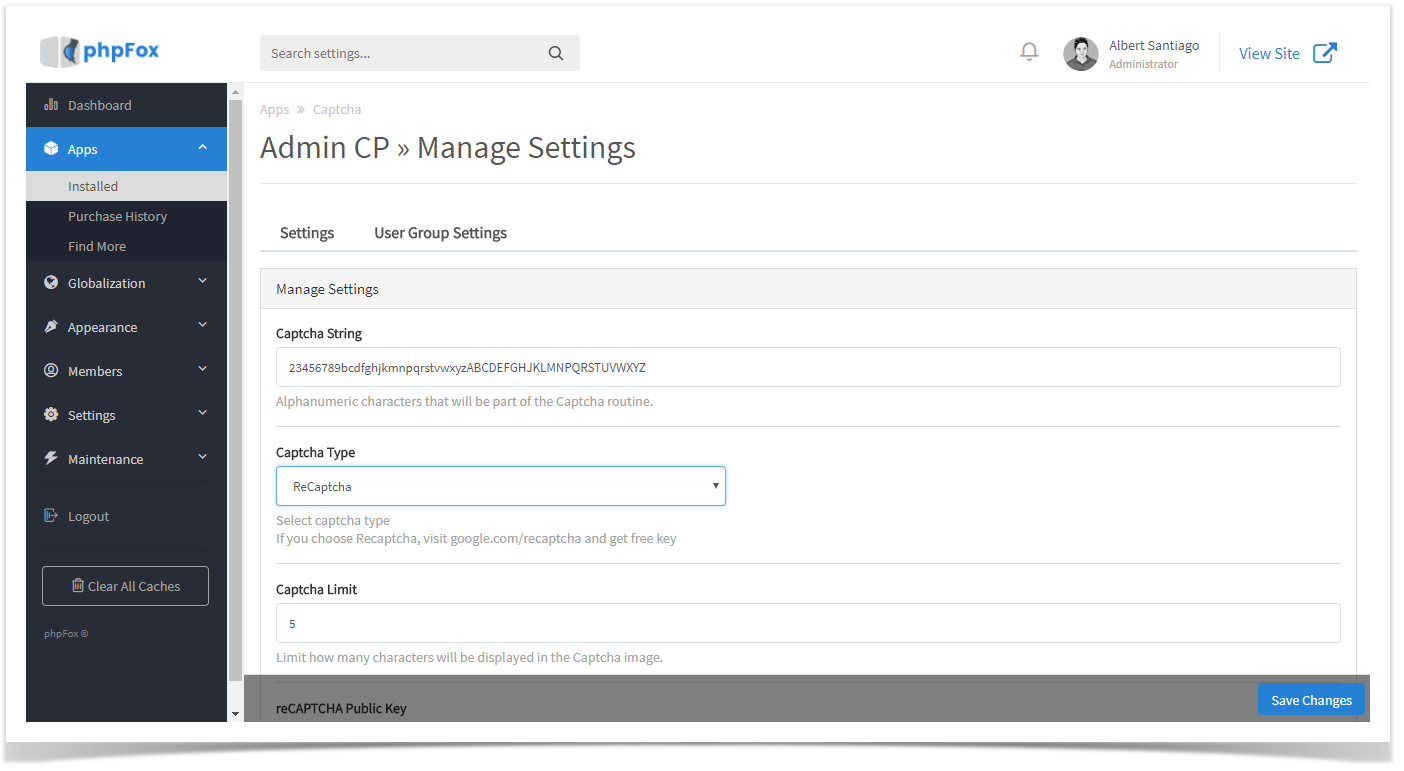 Image Added
If you select reCaptcha as the Captcha type, you would need to follow the instructions below.
...
The easiest way to do so is by searching for 'captcha' in the search box of Admin CP, you will see 2 options 'Captcha on Login' & 'Captcha on RegistationRegistration'.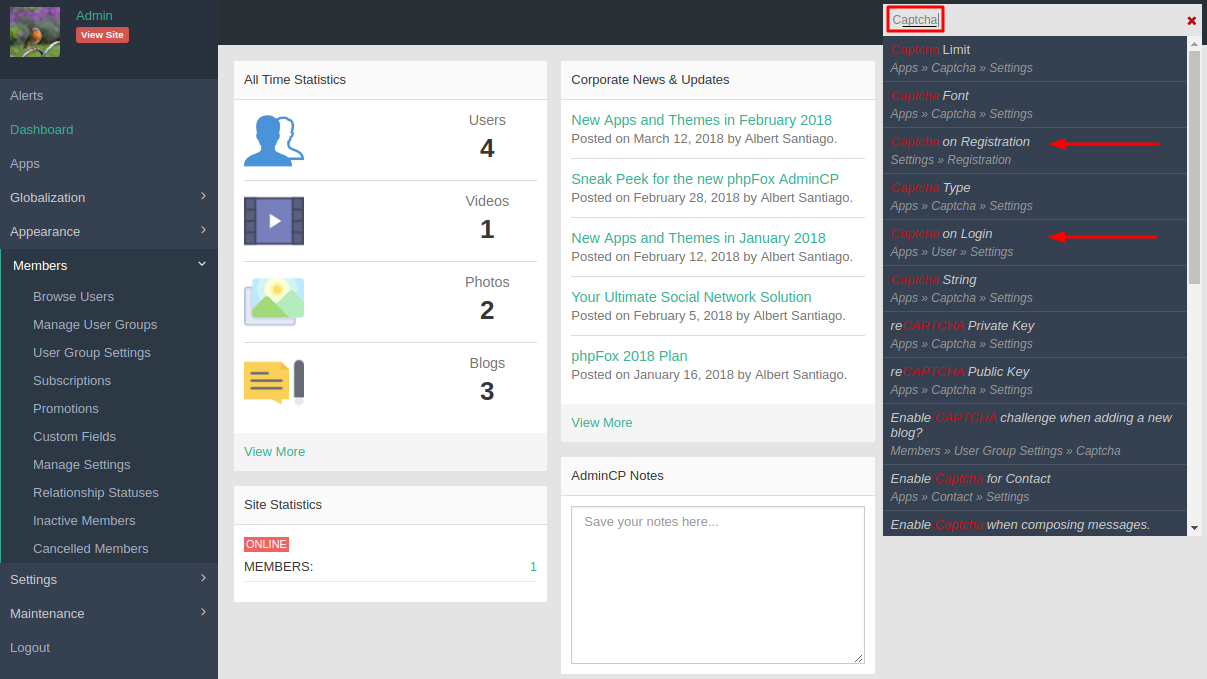 Image Removed
Image Added
Select each one respectively then switch to Yes to enable each setting.

Image Removed

Image Added

Image Added

Image Removed
Remember to hit Save Changes to save each setting.
Now registration form and login form of your site will be protected by Captcha. Users need to finish the captcha before submiting submitting the form.