Skip to end of metadata
Go to start of metadata
Sometimes, as the Administrator of your social network may want to log in with other user accounts to do specific tasks. This tutorial will guide you on how to do that without having a corresponding user password.
 This assumes you are already logged in as the Admin user and are logged into the AdminCP.
 In AdminCP, select Members > User Group Settings and then select "User" from "Apps" drop down, "Administrator" from "Groups" drop down

Find and enable "Can members of this user group log in as another user without entering a password?" setting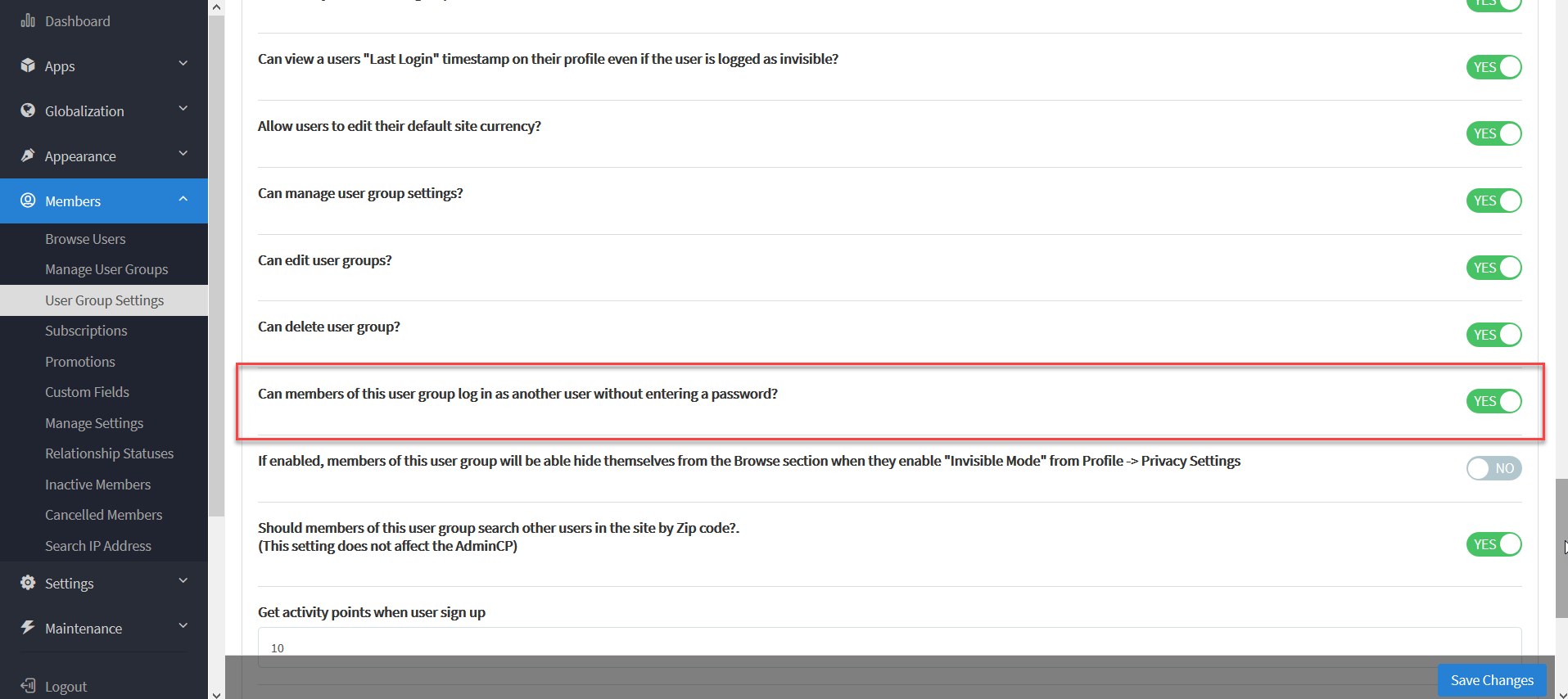 Select Save Changes to save the settings.
Now, to login, as another user, go to  Members > Browse Users and then select setting icon from the user who you want to login as. You will see the Log in as this user option.