Skip to end of metadata
Go to start of metadata
If you need to set the site offline so you can perform maintenance or while setting up the site, here's how to do that.
Go to Settings >> Toggle Site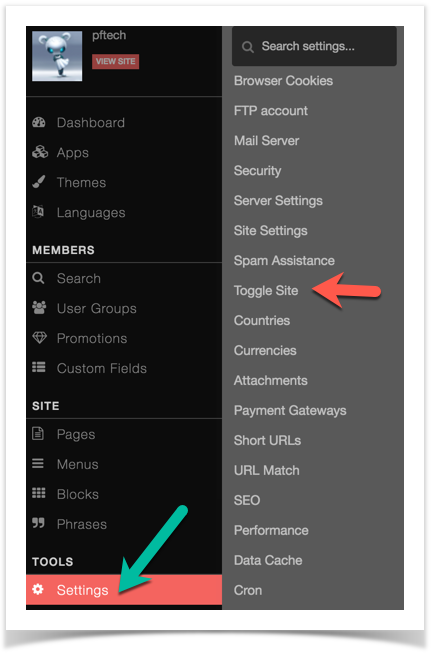 Set Site is Offline to True or False depending on whether you are setting it offline or online. You can also add a custom message in the block for that.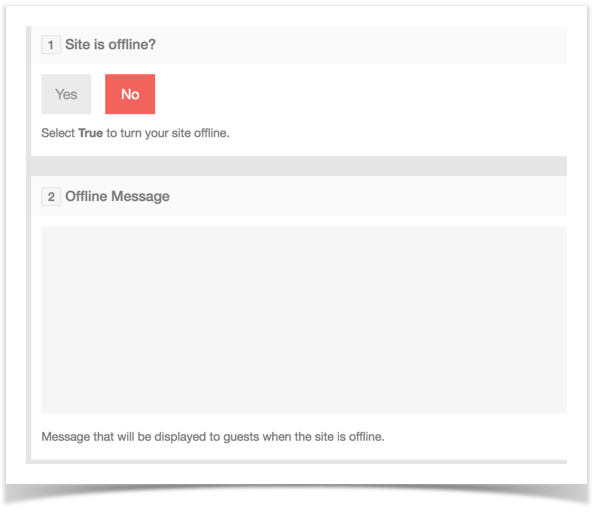 You will need to go to the direct log in URL in order to log in with it offline. Only those that you have allowed to log in to the site in offline mode (via user group settings) will be able to log in. For sites with short URLs enabled, the URL would be 
http://yoursite.com/user/login
 and for those with long URLs, it would be 
http://yoursite.com/index.php/user/login
 . Note to change "
yoursite.com
" with your own domain.